Slemma with Treasure Data
Slemma is a purely web-based solution for data-exploration and reporting, which operates on the top of your database.

Prerequisites
Slemma account
Treasure Data account with Presto Plan, and Basic knowledge of Treaure Data
Step 1: Create Integration
First, visit the Integration Page, and select Treasure Data.

Then, fill Database Name and Username which means your email address, and Password.
Next, click Connect, and you can select the type of a dataset that you want to create based on this integration.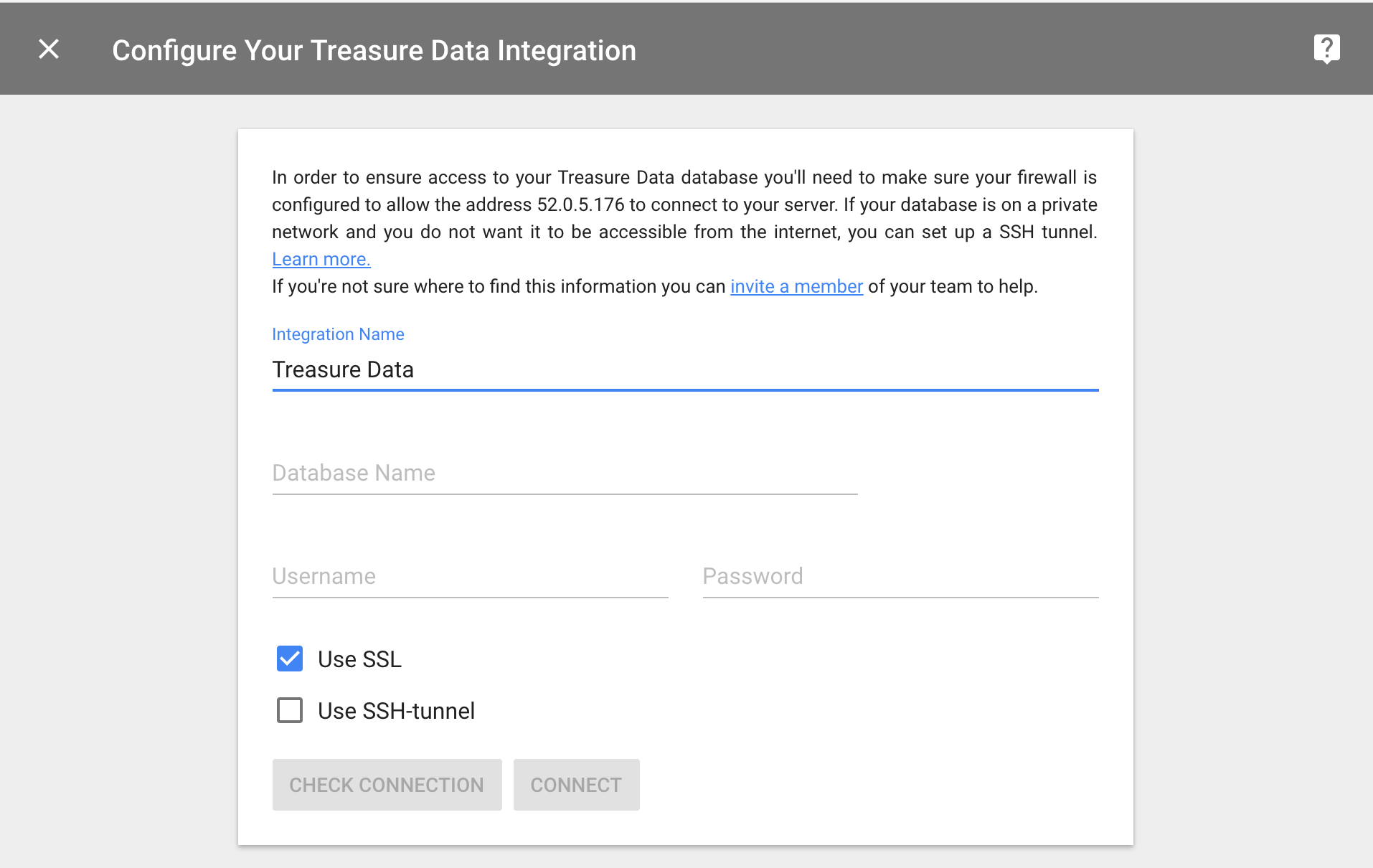 Finally, you can see an item of Treasure Data integration.

Step 2: Create Datasets
First, visit the Dataset Page, and select an integration item which you created.

Then, you can select a way to extract data from Treasure Data; Write SQL query or Choose Table or View

After choosing the extract way, you can see the preview of data.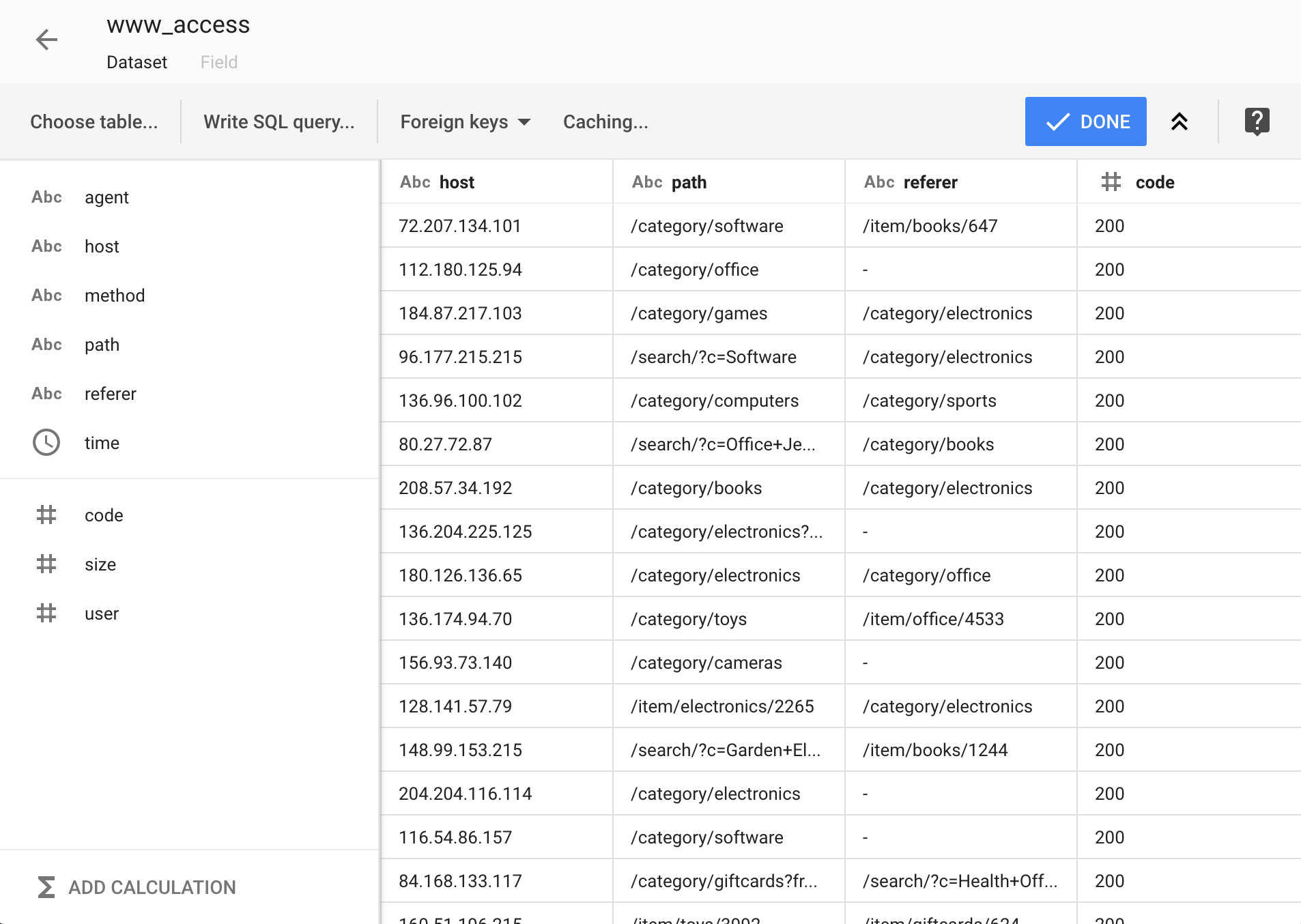 Step 3: Build a Chart
You can also click any dataset and choose Create report, Create dashboard or Create presentation options.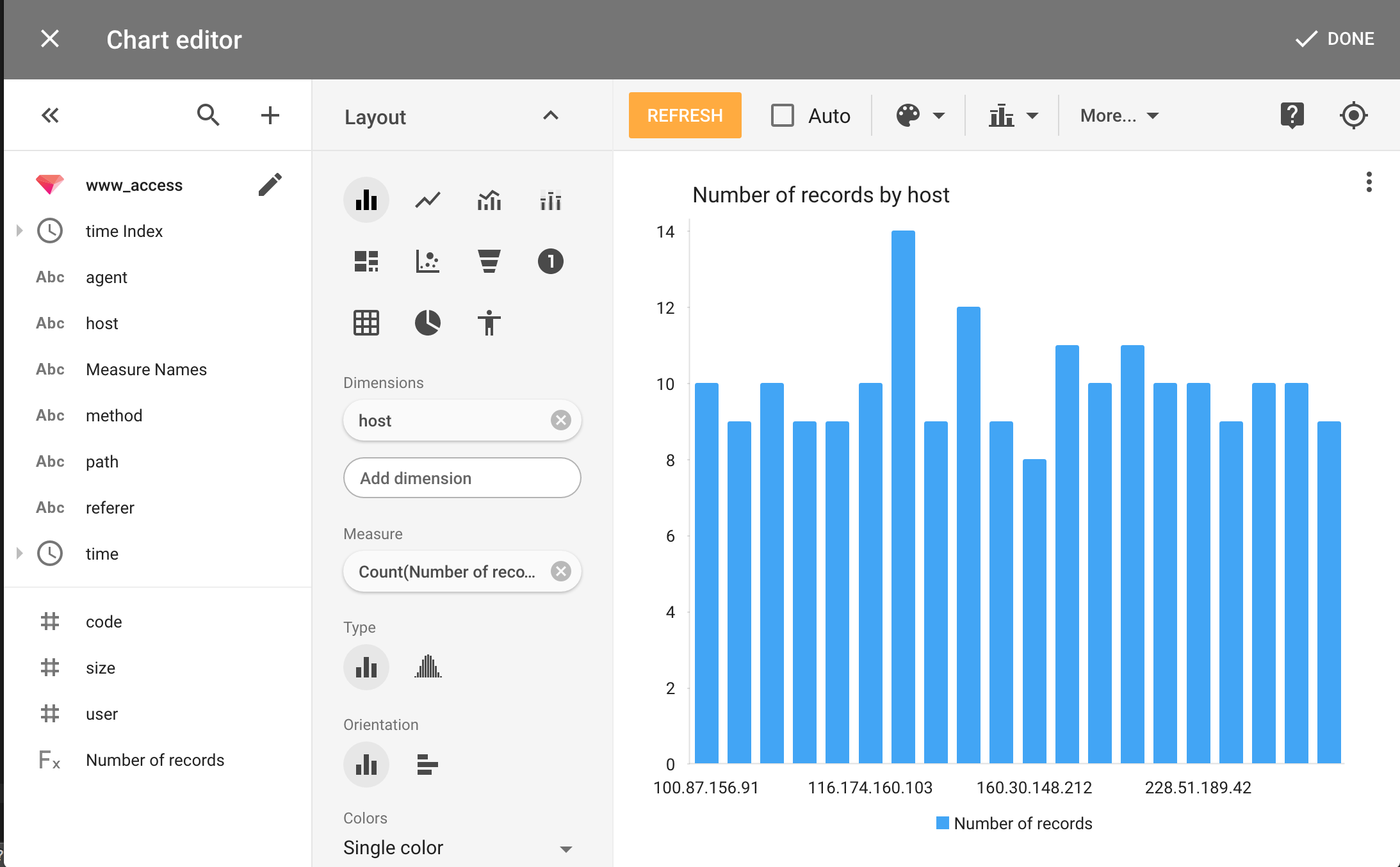 What's Next?
If you need further information, please consult our resources page. If you don't have an account yet, please proceed to the quickstart guide.
---
Last modified: Aug 16 2016 14:27:05 UTC
If this article is incorrect or outdated, or omits critical information, please let us know. For all other issues, please see our support channels.